A
zuria Life
Products
Individual & Family Medical Insurance Plans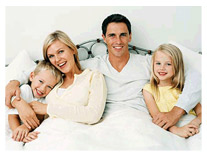 Individual and family medical insurance plans are renewable. This is an important feature as consumers have the complete freedom to decide if the plan they are on is good enough to be renewed at the end of the term. In addition, all our healthcare plans are open to any interested party, regardless of their age, gender or occupation. What matters to us is that customers are offered a wide choice of healthcare plans, so that they could pick ones that truly reflect their personal needs and preferences
The plans that we are offering are international medical insurance plans. Such plans come handy when you are residing in China an an International citizen who may need to travel overseas. They are especially helpful for those from the expatriate community; as they no longer have to change their insurance scheme in the long term.
We are committed to help our customers finding the right insurance cover; one way to show our commitment is to offer free admin assistance to customers while on the plan. Through our advisory services and free insurance quote, customers will benefit from our pool of knowledge as well as expertise on issues that are of prime importance in the insurance sector. Azuria Life put great effort to advise you with the appropriate cost benefit analysis across multiple insurance companies. In order to make sure that you have access to the information you require in time sensitive manner, we are available to communicate with you easily either directly at our office, by phone and by e-mail.
Two features stand out from the individual health insurance and family healthcare plan and they can be purchased by people of all age groups. There are a significant number of choices when it comes to health cover for individual and family healthcare plans. You may access to our table of benefits to have a quick appreciation on the types of benefits offered. We agree with you that flexibility is important, which is why we have decided to allow you to add your spouse and kids to your individual health insurance plan. What's more, additional discount can be offered to you as the primary insurance policyholder when you do this; subject to the type of health insurance plan you have.
You may be interested to know that we also offer complimentary options on top of the common benefits mentioned above. For example, yearly medical checkups, chiropractor services or vaccination can be included in your plan.
You may also benefit from our direct billing plans. In cities where this service is available, your Outpatient medical charges will be billed directly from your doctor's clinic or hospital to us, saving you the trouble of paying in cash first and then claim that money back later.
We constantly strive to offer you uncompromised services, and you can trust us in working on the most beneficial insurance cover for you and your family.
We have developped excellent working relationship with major health insurance companies so we are well-positioned to advise the right type of insurance cover for your specific needs. We take each case seriously and through diligent work on the best interest of customers, we want to assure you on the most appropriate cover with the most competitive premium.
Our team of advisors can offer you plans with chronic conditions cover. If you are unsure of how your chronic condition is influencing your choice of health insurance cover, you are always welcome to contact our advisors in order to answer your question.
If you find you need to be hospitalized without prior notice and urgently, an emergency number is provided to call so that the insurance companies can make the necessary arrangements.
For a more comprehensive idea about the many different health benefits available, you are strongly advised to refer to our table of benefits. It lists all levels of cover from individual insurance company and the information is presented in a way that is easy to read.